botox and fillers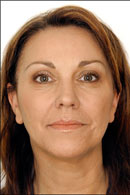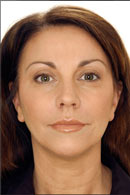 Botox – 8$ per unit
Cosmetic and Anti-Aging uses of Botox:
Botox has both cosmetic and medical applications. It has been approved both by the U.S. FDA and Health Canada for use. Physician published studies have documented the various uses of Botox for the lines between the eyebrows (glabella lines). Botox is also used to treat other facial wrinkles like forehead wrinkles and crow's feet around the eyes – conditions that are known as dynamic wrinkles.
Dermal Fillers
Cosmetic and Anti-Aging uses of fillers:
If you'd like to restore youthful fullness to your face, enjoy plump lips, enhance shallow contours or soften those facial creases and wrinkles, dermal fillers may be the answer. Dermal fillers have been called "liquid facelift".   Dermal fillers are injected just under the skin in order to add volume to aging skin, lips and to fill and lift wrinkles and folds. Dermal fillers add volume for a more natural youthful appearance.Our elite skin care line. - - - $350 and up.
Micro Needling
Skin needling, also called microneedling therapy, collagen induction therapy (CIT), and percutaneous collagen induction (PCI), is a minimally invasive skin-rejuvenation procedure that involves the use of a device that contains fine needles. The needles are used to puncture the skin to create a controlled skin injury. – ask about pricing.

PRP (vampire lift)
Platelet-rich plasma (PRP) therapy involves injection of the patient's own platelets and fibrin for the cosmetic treatment of wrinkles or scars in the face, hands, and neck. Known to some as the "vampire facelift" (a term trademarked by Alabama cosmetic surgeon Charles Runels), it is less invasive than plastic surgery, takes about 20 minutes for each treatment, and offers improvements for up to 18 months. Also used to treat hair loss. – ask about pricing